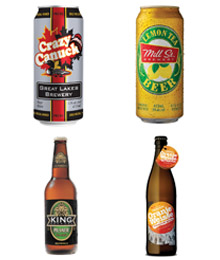 Nothing beats a cold beer on a hot summer day. The thin layer of foam capping a frosty mug; the refreshing, hoppy taste kissing your lips and fighting off the relentless heat – it's a welcome relief from the sweltering midday sun. Indeed, beer is the go-to drink for many Canadians, especially when the summer hits. But while we're quick to grab a two-four from the big -name brands, a little exploration cracks open a world of novel beers and rarely experienced flavours, courtesy of local craft breweries.
Phil DiFonzo, brew master at Nobelton's King Brewery, feels the palate of Canadian beer drinkers is evolving towards flavour-forward blends that deliver more than just inebriation. "There's a beer drinker out there that thinks the best beer is the cheapest beer," he says, explaining how many shop with an as-many-beer-for-as-cheap-as-possible attitude. However, that breed is dying. "We're now getting
Read more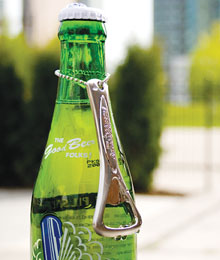 For the makers of Steam Whistle Brewing, success is a microbrewery built on traditional values, environmentally friendly ethics, the hiring of passionate Canadians, and customer satisfaction.
It was a simpler time. Well-built cars rarely broke down. Milk was delivered right to your doorstep. Kids played with their hula hoops and Frisbees at family picnics. For many people, the 1950s were an era of principle, integrity and trust – just what the makers of Steam Whistle Brewing are all about.
The refreshing, brightly golden, premium pilsner is the only product made by Steam Whistle since it's founding in 2000. Read more