Depression: Defeating the Mental Illness Stigma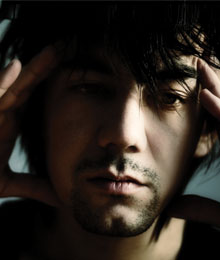 In 2008, Dr. David Goldbloom, one of Canada's leading expert psychiatrists, began a speech with an excerpt written by a young man in 1841: "I am now the most miserable man living. If what I feel were equally distributed to the whole human family, there would be not one cheerful face on Earth. Whether I shall ever be better, I cannot tell. I awfully forebode I shall not. To remain as I am is impossible. I must die or be better, it appears to me." The young man who wrote these words was Abraham Lincoln, who later led his nation successfully through the American Civil War.
Broadcasting hope of recovery to the thousands of Canadians coping with mental illness, this gripping account mimics some of the symptoms of depression. "One of my darkest days is when I attempted suicide in 2004," says Richard Braudo, who has suffered from familial major depressive disorder since he was 18. His father had bipolar disease and his two brothers, one of whom committed suicide, suffered from manic and depressive episodes. "I took an overdose of sleeping medication that I had been prescribed, slit my wrists and took aspirin, a blood thinner. I knew that with the sleeping medication – no matter how bad things were – I would fall asleep in about 20 minutes after taking them. I came to the conclusion that if my life was going to be defined in the way I was thinking – if I was going to have to deal with this kind of depression for the rest of my life – then there was no point in living." Thankfully, Braudo was rushed to the hospital after his ex-girlfriend and his roommates found him.
This is the reality felt by thousands who fall victim to mental illness: a dark, endless abyss of sorrow, at times punctuated with thoughts of suicide, exhaustion, lack of motivation. While sadness is a perfectly normal universal emotion, depression – which is one of the most common forms of mental illness – differs in its intensity and endurance. "It's sort of a dark feeling that doesn't go away; it doesn't have a clear trigger or onset and, unlike the sadness that visits us and then leaves, this stays," says Dr. Goldbloom, vice-chair of the Mental Health Commission of Canada and a senior medical advisor at the Centre for Addiction and Mental Health (CAMH). While loss may trigger depression, the illness can come on when things are going fine. "Sometimes it just has a life of its own," says Dr. Goldbloom.
Although the occurrence of mental illness is hard to define, treatment of the disease is hindered by society's hesitant acceptance of it. This may lessen the chances of someone reaching out to the community – there are about 70 mental health services available in Toronto – to receive help for a meaningful life. "[The stigma] exists because mental illness poses a threat to our identity; our sense of who we are. And not simply through our own eyes but through the eyes of other people," says Dr. Goldbloom. According to Statistics Canada, mood disorders (depression, bipolar disorder, mania or dysthymia) have drastically risen since 2005.
For Braudo, who has undergone 45 major depressions over the past 37 years, a very distinct nervousness in the pit of his stomach signals an oncoming episode of depression. His first bout of depression forced him to withdraw from school and later resulted in his first hospitalization. "I was in university – the soccer season had ended, my high-school girlfriend had broken up with me and the end of the semester was approaching. I started feeling this intense nervous feeling in my lower abdomen and within a matter of days I was very anxious and was having difficulty sleeping." Braudo went on to secure degrees in economics and philosophy, enrolled in the faculty of law at the University of Toronto and, as a ranked tennis player, worked for five years as a self-employed tennis professional.
"The thing to remember is that unlike many of the very popular illnesses – the ones we ride bikes or climb stairs for – [mental illness] principally hits people for the first time during their mid-to-late adolescence, as opposed to disorders of middle age or old age," says Dr. Goldbloom. "Depression can happen to people with very good social circumstances, good self-esteem, excellent relationships – all these things don't provide you with immunity against mental illness. They may protect you, but it's not Kevlar," he adds. "I've had major depressions where there's no external reason in the world for me to get depressed," says Braudo. "I was in the PhD economics program at the University of Michigan and after my first year, out of 32 people, I was the top student. I was living with a woman I would have never left in my life. After completing my first year, all of a sudden I got this feeling in my abdominal area. That became my third major depression, and by the time I woke up in the morning, the feelings of depression flared."
According to the Public Health Agency of Canada, symptoms of depression include feelings of guilt and worthlessness, changes in weight or appetite, insomnia and panic attacks. Depression can also affect your concentration, memory, attention and work performance. And while depression isn't an illness we walk or cycle for, it affects much more than just someone's mood. "The distinction between a mental illness and a physical illness is an illusion," explains Braudo. "It's not that I just can't sleep or I have anxiety or that my level of energy goes down significantly. If I'm willing to talk it's my voice and the slowed pace of my walk. What happens when you get cancer? Your energy goes down, your appetite goes down," says Braudo, who became a patient of Dr. Goldbloom in the '90s. By undergoing electroconvulsive therapy treatment, he was able to experience a full remission from depression. "[Dr. Goldbloom] is just an amazing psychiatrist and a wonderful human being," says Braudo.
According to Dr. Goldbloom, some form of psychiatric illness will affect one in five Canadians each year, with depression affecting more than one in 10 people. Estimates published in the Canadian Journal of Psychiatry reveal that "major depressive disorder (MDD) is more common in women, in younger age categories, in single (never-married) or previously married subjects (divorced, widowed or separated), in those who reported one or more chronic medical conditions, and in those who were not employed within the past year." Married people showed the lowest prevalence of depression. "Mental illness is an issue that affects us all, and if somebody is living with a mental illness they should be helped in the same way as somebody who is having to live with cancer or heart disease or diabetes," says Steve Lurie, executive director of the Canadian Mental Health Association Toronto. Lurie knows the illness intimately: his late mother had depression and never received proper care. "It certainly affects people's families," says Lurie. "With 20 per cent of Canadians suffering from mental illness, only one in three get any help at all."
Since Canada spends close to five per cent of its health budget on mental health – New Zealand and the U.K. spend about 10 – 12 per cent – a recent $50 million mental-health initiative from Bell CEO George Cope may spur government funding. "Regrettably, we haven't seen governments rise to that standard," says Lurie. "If the only thing we see in terms of an investment in mental health is what is coming from Bell Canada, we're going to be in a lot of trouble. [Mental health] has been an ignored area in our publicly funded health system. I'm hoping that governments will say, 'Well, if Bell Canada can make mental health a priority, so can we.'"
With Canada being the only G8 country that doesn't have a national mental health strategy, the Mental Health Commission of Canada was formed in 2007 by the government. Among its initiatives are a mental health strategy and an anti-stigma program.
The state of mental health care in Canada has improved over the last 10 to 15 years but "there is still a lot of distance to go," says Dr. Goldbloom. Luckily for Braudo, he enrolled in the CAMH AIM Program to combat his depression. He recalls the poignant moment in his life when he decided to rise from his state of profound, sinking sadness."My [late] brother and I were playing tennis at one of the lakeside parks in Chicago and I asked him, 'What are we going to do about this illness?' My brother – who was accepted into every medical school, including Harvard – responded, 'You're smarter than I am, you'll figure it out.' For that I know this: You can only figure it out by staying alive."
www.camh.net
www.toronto.cmha.ca
www.mentalhealthcommission.ca
COMPRESSING DEPRESSION
• A 2001 Health Canada study by Stephens and Joubert estimated that mental illness cost Canada $14 billion.
• The World Health Organization predicts depression will become the second leading cause of disability by 2020.
• In 2001, approximately half of short and long-term disability claims were for mental and nervous disorders – up 30 per cent from the 1990s.