Bodylogix Supplements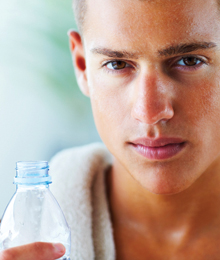 The myriad fitness regimes and supplements on the market, combined with frantic schedules, can make it difficult to find safe and effective, personalized health products.
A name that has provided the public with many of their healthcare needs over the years has now introduced the latest in innovative fitness. Shoppers Drug Mart has teamed up with Bodylogix to unveil a comprehensive line of healthy supplements that are tailored to busy businessmen, businesswomen, and parents on the go.
Bodylogix helps bring fitness into the future. By purchasing Bodylogix supplements at any Shoppers Drug Mart location, you also gain free access to www.bodylogix.com, where an online personal trainer and nutritionist will start a customized health and wellness plan to help jump-start your weight loss, boost your metabolism and increase your energy. The program combines supplements, workouts and a balanced diet with online expertise and support to create an accessible and easy-to-follow system.
It's no secret that many of us can't muster up the energy to make a trip to the gym at the end of a day of running around or gruelling work at the office. More resources like Bodylogix are being produced to help make sure that even the busiest of people have a way to integrate fitness into their lives. www.shoppersdrugmart.ca, www.bodylogix.com.