Modern Love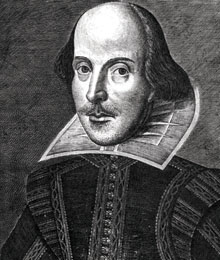 Love. The word is only four letters but holds such power and prestige that Romeo and Juliet died for it and Pamela Anderson and Tommy Lee keep getting back together because of it. L-O-V-E. Such a small yet omnipresent word; rolling off your tongue and through your teeth and up into the air like dust that never settles. It's invisible, it's blind, it's palpable. It can also be illegal in some states. Consuming and confusing; revengeful and regretful. The course of true love never did run smooth. It feeds all of our physiological methods of perception: We see it when lovers stroll hand in hand under a starry sky. We taste it from a lover's kiss and feel our breath bate as it bleeds into our soul. We reach for it in the dead of night or in Rod Stewart's case cheekily croon: 'I wanna give you my love touch.' It is featured in almost every television show or film and each song we tune into. Oh, the power of love that Céline Dion sings so well.
Romance has become a sticky situation; an all's-fair-in-love-and-war battleground where coffee shops and churches aren't good enough anymore. Now we flirt via emoticons and assert ourselves with whip-smart profiles that are just as effective as the plumes of a peacock. You may charm like George Clooney or purr like Penelope Cruz, but if you can't talk the talk you can't walk down the aisle.
No one can deny that the human condition's most coveted need is a true connection with someone. There is nothing like love that blankets everything with a shiny perspective. Given that, singles can feel singled out. With love permeating every facet of our lives, it can be difficult for an unattached person to feel complete – even though they insist on being perfectly lonely. Perpetual bachelors and bachelorettes, cougars, rhinos, divorcés and solitary parents are without an invitation to the exclusive, validating Love Club that has friends, family members and colleagues stoned on love, with a ring on it and carrying around the book What to Expect When You're Expecting. In this day and age, it has become increasingly hard to meet someone with substance. Heading to your local bar or spending every Valentine's Day in a nightclub teeming with red-lipped women on the prowl and Muscle T-shirt-clad men spewing Bro Code and cheesy pick-up lines can make you start to think that the closest thing to Prince Charming is Crown Royal.
All the world's a stage and men and women are merely players, said William Shakespeare. We all play our roles – the only difference in the dating game today is that it's overburdened with rules, expectations and perplexities. Gone is the time of chivalry and honesty. It has been replaced by heady nights of perusals, upgrading and trading as we do our television sets and IPods. Everyone is keeping an eye out for the next best thing.
With the zeitgeist of the dating game making it harder for singles to find love the traditional way, romance in the Internet Age is something that would inspire William Shakespeare's next tragedy or have him biting his thumb.
If Casanova were alive today, he would view our current love climate – sizzling with online dating sites, steamy hotlines, dating services and speed dating – as a salivating buffet to strengthen his arsenal of seduction. Shakespeare would frown in all probability, comparing the evolution of love to the way a mother looks at her children after catching them with their fingers jammed in the cookie jar. Older generations may deem logging on for love as a last resort for their younger counterparts, but the Internet is continuously proving itself to be a great way for people – especially the shy, the career-busy and the children-laden – to banish bad romances and develop long-term relationships. It's not a stopgap solution – there are actually balanced, attractive, smart and pleasant individuals who use the Internet as an effective tool to create commitments. If you're new to modern love, signing up is simple but requires patience. Most sites are free while others charge a fee to show that you are committed to finding The One. Once you enter the site, you fill out a questionnaire or complete a profile that allows you to reveal your idiosyncrasies, preferences in a mate and whether you are net courting for business or pleasure. Please note: There's not much at sea when visiting Plentyoffish.com.
Don't feel ashamed if a coworker (unless it's your boss) catches you checking your messages on eHarmony.com – many people are now romantically involved with technology. It's an exciting, esteem-boosting and adventurous journey. The vast computer network that we have at our fingertips isn't the relic it was in the late '90s when geek squads would travel through cyberspace. And the ultimate stigma currently unravelling itself is that online dating isn't just for people who have failed to find a date offline, it's more of an opportunity to heighten your love life while still going out every weekend.
"Over half the people in America have had a friend who started a relationship online. I think that as that number gets bigger, people are going to say: 'Well, wait. My friend, who's totally normal and beautiful, is dating a guy she met online," remarks Sam Yagan, CEO of the free online dating site OKCupid.com, which attracts a staggering four million users each month. Yagan admits that there may be the occasional creep or psycho, but that they are easily avoidable by using sound judgment and safe measures, like meeting in a public place on your first date.
"If you're in a bar and some guy comes up to you and starts talking to you, what do you know about him? Do you know if he has a criminal record? Do you know if he has a wife? I advise online daters to have the exact same common sense that you would use when you meet someone at a bar," says Yagan. Five years after its launch, OKCupid.com has emerged as a go-to site for people aged 18 to 80. This portal of love caters mostly to younger singles, yet a senior couple recently wed after meeting on the site. "We figure out your compatibility with other people to maximize the probability of you finding someone. OKCupid.com is comparable to a very large bar with a very knowledgeable bartender," says Yagan.
If Aphrodite and Cupid haven't held up their end of the bargain for you, remember that you're not alone in finding the password to your heart. Whether it's a hurtful divorce you're enduring or a love life comparable to trudging through the Nevada desert, consider that thousands of people are falling in love everyday because of online dating. Your soulmate is out there looking for love, as you are: you just have to keep clicking away.  www.okcupid.com
Still doubtful? Check out these sites.
eHarmony.ca
Founder Dr. Neil Clark Warren created this site to match compatible singles on key dimensions of personality. Launched in 2000, eHarmony.ca is breaking ground for singles who are looking for serious relationships. A recent study concluded that an average of 236 people marry everyday after meeting on this site.
Match.com
As one of the largest dating sites, Match.com allows you to correspond with individuals in your area. You can write about yourself and upload up to 26 photos. An anonymous e-mail network makes for communicating without worrying.
True.com
Prisoners of love takes on a new meaning at True.com. Members are carefully screened against some of the largest criminal records on the Internet, so you can find everlasting love without the shackles.