Treat Yourself to Everything Sweet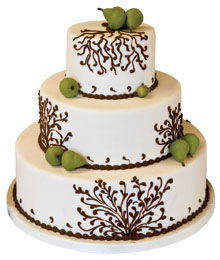 An emporium of yummy goodness, Toute Sweet beckons all sweets aficionados, tempting them to indulge in delectable confections with its wide array of homemade fresh and frozen cakes and pastries. Bursting with colour and creativity, each is a miniature work of art almost too beautiful to eat.
Garnering over 50 years of bakery experience, this cake expert mass-produces cakes of all shapes and sizes from inside its 14,000 sq. ft. plant. Able to accommodate almost any request, Toute Sweet is always happy to take part in any special occasion with a custom-made cake or even just to satisfy your sweet tooth with one of its signature pastries. "Our years of experience really do set us apart," says owner Guy Bonofiglio.
Aside from a white chocolate raspberry mousse cake that holds as Toute Sweet's most popular item, the bakery tends to receive most acclaim for the fabulous wedding cakes it produces. "With us, wedding cakes don't just look beautiful on the outside, they're also incredibly tasty because we offer a pretty wide range of flavours," says Bonofiglio. Promising a customer-first approach, couples are always welcome to work closely with Bonofiglio and his team, to choose the flavour and design that most perfectly reflects their love for each other.

Toute Sweet Cake & Pastry Ltd. – HACCP-certified
905.856.0388 | www.toutesweet.ca
125 Sharer Road, Woodbridge, Ont.