Embracing the Slow Food Movement, Lina and Silvano DeRocchis stand behind the concept of indulging in fresh, scrumptious foods cooked one bite at a time. At any hour of the day, enjoy a meal Read more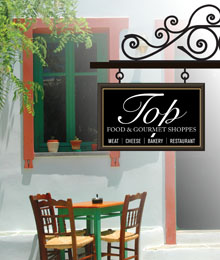 Take a stroll and discover these village treasures.
It's your city, which is why we've scavenged high and low for some of the best it has to offer. Introducing our prime picks of gourmet restaurants, a quality butcher, and a  fine cheese outlet, each spot offers an unbeatable product, guaranteed to please.
Whether you're heading out for a night on the town or hosting a long-weekend getaway affair, get ready to discover some of your city's top shoppes. Read more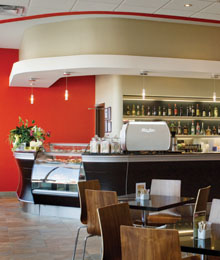 More than just a routine, enjoying a break is a way of life in Italy. The idea of sipping coffee and savouring a meal is a cherished tradition that has now found its way to the city. Opening this past spring at Jane and Rutherford's bustling intersection, Zona Caffè is a unique hot spot, offering more than your average hot table and bar. "We wanted to create a place where friendships are made as you come to unwind," says owner and founder Lina DeRocchis. "It has a very modern design and European feel – all of our equipment is imported from Italy." Walking into Zona Caffè, patrons instantly notice the cool, soothing décor, infused with aromas of authentic Italian food. Read more