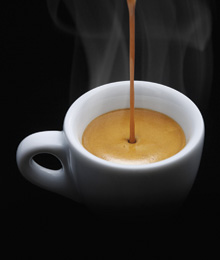 With rich flavour that lingers on your taste buds, espresso is a little cup of heaven. After collecting votes from our loyal readers, we found three well-deserving winners in Vaughan's Best Espresso Bar Contest! Here are three cafés that understand the fine art of making this popular Italian beverage. Check them out next time you want to relax with a delicious coffee and City Life, your favourite magazine!
Embracing the Slow Food Movement, Lina and Silvano DeRocchis stand behind the concept of indulging in fresh, scrumptious foods cooked one bite at a time. At any hour of the day, enjoy a meal Read more
After a taxing day at work, where can you enjoy great camaraderie with an indulging assortment of superior sweets and a steamy espresso? Enter Sweet Boutique, an upscale bakery that combines heavenly delights with European charm. Set in a radiantly modern atmosphere, the bakery takes you on a sweet escape with its
centuries-old recipes and owner Anthony Macri's impressive experience.
Studying in Italy with some of the world's best Italian pastry chefs, Macri applies the traditions of Italian baking and presentation he was taught with vigour. His remarkable creations are set in gold trays and wrapped in fine paper – just as they do in Italian pasticcerie. "It is an indulgence from the get-go, beginning with our packaging, right down to the presentation of the product within it," says Macri. Read more