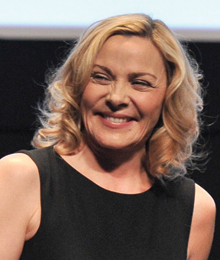 In the dusk of Toronto's King Street West, the TIFF Bell Lightbox stands aglow as guests hurry in from the cold and into a packed auditorium. The impending event emits a palpable energy that runs between every cushioned seat of the Allan Slaight playhouse.
Within moments, a rapturous applause announces the arrival of Kim Cattrall, who at 55, is no less radiant than when she first began acting as a teenager. She joins the evening's "In Conversation With … Kim Cattrall" host and CBC senior business correspondent Amanda Lang onstage to partake in a tribute to her career co-presented by TIFF and the Canadian Film Centre. The crowd is soon eating from the palm of her manicured hands. "I can't believe we're going to do this in such a short amount of time – I've had such a long, long career," she says with a laugh. "And I remember every single moment." Read more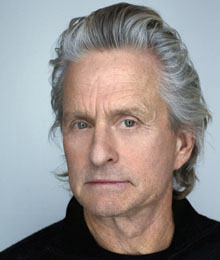 Shallow spectators may see Michael Douglas's Hollywood life as a bed of roses but only he knows the pain of its thorns. In the midst of his success, Douglas, 65, is currently enduring the later stages of an eight-week course of radiation treatment to cure his aggressive stage IV throat cancer. While he fights the pain of the chemotherapy, his career continues with his box-office hit Wall Street: Money Never Sleeps.
As Douglas courageously climbed the ladder of success in Hollywood, every so often he might have looked over his shoulder to see that underneath him were people – family members, perhaps – who looked up at him with their hands outstretched, needing him in their lives. Unfortunately for them, ambition has no peripheral vision. As his career soared, his personal life has suffered. Read more