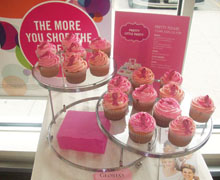 An annual fall gala uniting beauty and health had Shoppers Drug Mart's Beauty Boutique on Highway 7 and Ansley Grove Road tickled pink on Sept. 18, 2010. The Pretty in Pink event garnered much attention, with guests enjoying free makeup and skin care consultations as they fundraised money with pretty pink cupcakes by Gloria's Cakes. The Look Good Feel Better Charity – a program helping women deal with the side effects of chemotherapy through makeup and wig workshops – was the main focus at the event, with cupcake sales and $5 from each gala ticket sold going towards the program. The Beauty Boutique on Highway 7 and Read more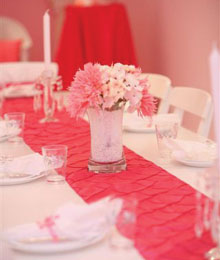 While your child's birthday is a special day, it can be one of the most stressful days for you.
That's why Silvia Persechini and Julie Russo created The Party Closet, a fun-filled birthday venue where every detail is taken care of. "There's a lack of venues for birthday parties in Vaughan where parents can go and enjoy themselves. There was a need for something fresh and more creative," says Russo, mother of two.
The Party Closet provides the ultimate girly, personalized birthday party where little ladies aged 2 to 13 can experience a fantasy day brimming with excitement.
The party starts with each little girl putting on crystal rhinestone-adorned flip-flops and going into the magnificent Read more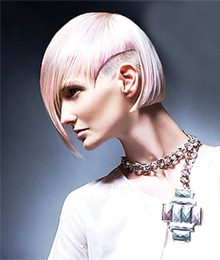 Some of the best businesses begin in the daydreams of passionate people who are crazy about their craft. After years of diligent work, esthetician Claudia Bruno took her heart's desires and opened up Salon Shyne by Claudia's Esthetics in the centre of Vaughan. "I've been in the business for 12 years," beams Claudia. "I set goals for myself and now I have Salon Shyne by Claudia's Esthetics."
Claudia's aspirations became a reality in early June of this year when she proudly cut the ribbon for her full-service salon that has been successfully catering to the needs of the community. Claudia aimed to establish a place that reached outside the realms of your typical hairdresser or esthetics bar. Understanding that her clients' lives are busy enough as it is, she created a place where people can get pampered. Offering a wide range of hair and esthetic services, customers don't have to waste time and money Read more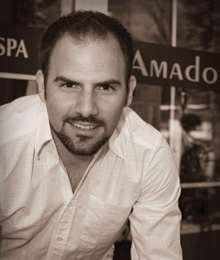 The right haircut can bring about a burst of exhilarating change, provide confidence or even symbolize a fresh new start.
"Hair should reflect the individual, and reveal inner beauty," says Robert Amado, creative director of Amado Salon and Spa. "It's important to take into consideration a client's facial structure, personality and lifestyle in order to create a look that best suits them," he says of his work philosophy.
With 11 years of styling experience under his belt, the Vancouver-born stylist is master of his craft. Revered in his field, Amado pursued illustrious careers at various salons before opening his own this past February. Read more