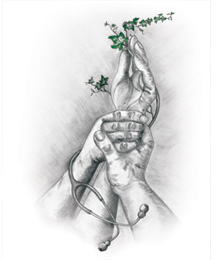 Balance is a crucial component of life, it keeps us centred and embraces the strengths of opposing means to uncover a harmonious solution to the problems we face. United Medicine Group (UMG) subscribes to this train of thought, combining conventional medical training with complementary and alternative therapies to harness the strengths of each for maximum results.
Those discouraged by the lack of compassion from conventional medicine, but also with the absence of alternative medicine's access to modern technology, will find potential answers in UMG's integrative medicine method. Medical technology such as MRIs and CT scans are made available, as well as specialist referrals, intravenous vitamins, Reiki, reflexology and other more personal complementary health-care services to better treat each patient's Read more
Q: Is being mayor of Vaughan everything you expected after 22 years in federal politics?
A: Actually it's a lot more, it's more exciting than I thought it would be. The issues are issues that touch people in a very real way every day, whether they are related to seniors, recreation, or dealing with transit and traffic, and economic development. I think the most exciting part about politics today is the evolution of cities – they are becoming the magnets for investment, creating jobs, providing the quality of life and standard of living for the people – it's been a very fascinating experience. I'm really happy that I came back to the city of Vaughan to take on this role because this is a city where many things are happening. We have a new subway coming up, we have the future development of a downtown core, we're going to see many exciting things occur in the area of culture, sports, the arts, and it speaks to a dynamic process that is taking place in this Read more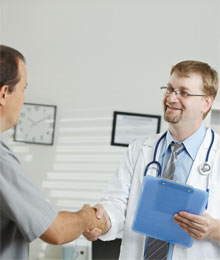 Best Doctors all started back in the 1980s when a group of Harvard professors gave the world's health care systems a check-up. They found that many individuals were paying top dollar to come to the United States for diagnoses and treatments. But why should they have to leave their personal physician and family support to get adequate medical attention and advice? This question was part of Best Doctors' foundation and remains at the core of its service today.
"The beauty of what we do is that it doesn't matter where [patients] are located," explains Dianne Carmichael, president of Best Doctors Canada. "Our model is to – wherever possible – work with the existing treating teams so patients aren't uprooted from their support system and to provide as much information and knowledge as possible to the patient and their treating team." Read more