Get in on the fashion scene with the latest must-haves.
Colour
The fall season is looking bright – as bright as fall can be. Orange is the colour of the season, along with coffee, cedar, phlox (eggplant for the vegetarians out there), and bamboo. There's a whole range of colours to complement orange – have fun with it!
The Jean Jacket
The season's must-have item. Not the boxy kind from back in the day but a more tailored blazer-esque fit to accentuate your silhouette. Opt for a shorter crop to streamline your body and longer tapered sleeves to make this look even sexier. What's perfect about this look is its versatility – dress it up, dress it down, layer it, wear it Read more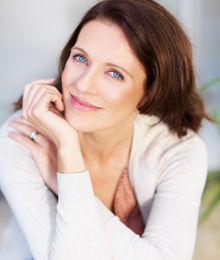 How many times have you heard someone say, 'I want to look 10 years younger?' It is a wish that is made by most women, and it has finally been granted. With five successful locations and two decades on the scene, Skin Vitality has been helping clients drop years off their appearance.
"We help you be the best you can at any age," says Sherline Anderson, a registered nurse and medical consultant at Skin Vitality's Yorkville location. Going above-and-beyond this promise, Skin Vitality organized a "Look 10 Years Younger" contest. Five lucky winners were awarded makeovers that gave them youthful and show-stopping looks. With $10,000 worth of treatments, the ladies underwent non-invasive procedures, including Fraxel laser skin resurfacing, Skin Tightening, FotoFacial, VelaShape, Read more