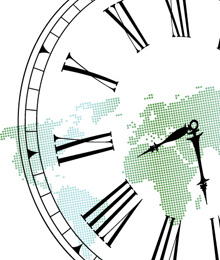 For me, one of the most dramatic Earth Hour events in Ontario occurs when the Niagara Parks Commission turns off the lights that illuminate Niagara Falls (you can find photos on Flickr or YouTube). Seeing one of the natural wonders of the world and a source of our hydroelectric power temporarily darkened reminds me of how dependent we are on electricity. None of us would wish to do without the heating, lighting or other essential services that energy provides, but we need to find ways to deliver these services while doing less harm to the environment.
Read more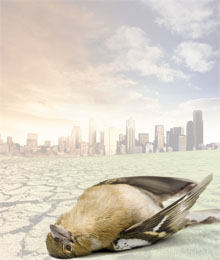 I'm bemused by North American's attitude when it comes to the environment. All this selfish, narrow-minded and ignorant garbage about new cars, big screen TVs and steak on the barbeque is deplorable. When are we going to wake up, take responsibility and recognize the problems we cause?
This past year, the Earth was rocked by a wave of natural disasters that were greatly intensified by climate change. These included mass heat waves across the globe, droughts in Russia and flooding in Pakistan, China and Australia – the list goes on. There were 950 natural disasters recorded, well over the decade's average of 785, and the second-worst year since 1980. Of course, disasters like earthquakes and tsunamis are out of our hands, but with our planet's rising temperature, other disasters are being amplified and wildlife is at risk. Who cares, right? Read more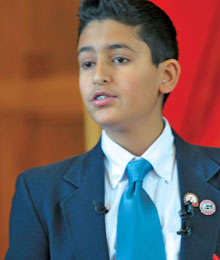 "I don't know if I consider myself mature for my age but I definitely consider myself an average 13-year-old." For someone who has shot the breeze with the likes of Nelson Mandela, Roméo Dallaire and Desmond Tutu, Bilaal Rajan is not your typical teenybopper; he's not even your run-of-the-mill human being. He was just four years old when tackling global poverty became his playground. When I was that age, the idea of selling Clementine oranges door-to-door to raise money for earthquake victims in Gujarat, India, would never have crossed my mind as I pushed Barbie and Ken in a luxurious convertible Corvette across a laminate floor. Your childhood mentality was probably the same.
Let's be completely honest with each other: making a difference in the world is as far from many of our Western minds as a remote ocean island on the most extreme point of the Earth. Read more