Five-year-old Sarah Watkins of Thornhill has been living at Sick Children's Hospital since last October when she was diagnosed with acute myeloid leukemia (AML), a serious form of childhood leukemia. Sarah, who's already received 50 blood transfusions in the past few months, requires a stem cell transplant in order to beat this disease. Her family and friends are now turning to the GTA to find her a bone marrow match.
Sarah's parents, Leah and Mark Watkins, have left work in order to be by her side, even renting an apartment next to the hospital and shaving their heads as a symbol of support. Members of her family and the national bone marrow registry have yet to turn up a match, so they've developed a Facebook page called Sarah's Drive For Hope in an attempt to raise awareness and encourage donors to come forward.
Finding out if you're a bone marrow match is actually simpler than donating blood. There are no needles involved and all that is required is a swab of your cheek saliva. If you're a match, a straightforward surgical procedure can save a life.
The Watkins family is working with the Canadian Blood Services' OneMatch Stem Cell and Marrow Network to host various donor events across the GTA in support of Sarah, whose hospital walls are plastered with Justin Bieber posters. A donor drive will take place in Thornhill on Monday, March 4, at Westmount Collegiate Institute, and in Toronto on Tuesday, March 5, at First Canadian Place.
To find out how you can get involved in the OneMatch registration events rolling out across the GTA this March, visit Sarah's Drive For Hope Facebook page or www.onematch.ca. There are currently 900 patients in Canada searching for a match.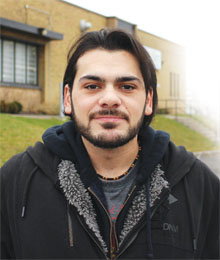 On Jan. 26, 2013, an emergency fundraiser is being held for Anthony Socci, 28, who is in desperate need of a kidney transplant. Hosted by the Step by Step Organ Transplant Association, which was founded by George Marcello, a two-time organ recipient, the fundraiser will be held at Riviera Parque Banquet Centre in Vaughan. Th e event will be a night of dinner and dancing, with an open bar, door prizes and poker tournament. Tickets are $100. From February 5-22, 2013, Step by Step's official torchbearer Khaled Khatib will embark on a 500-kilometre search for Anthony's hero as he carries the Torch of Life from Ottawa to Toronto. www.torchoflife.com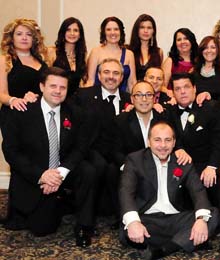 The Smiles of Innocence Memorial Charity is an organization of caring individuals dedicated to promoting awareness and raising funds through various activities in the community. On Nov. 10, 2012, its Annual Gala attracted over 1,000 attendees at Le Parc Dining and Banquet hall in Markham, where guests enjoyed an entertainment-filled evening with performances by Sensations, Blue Soul and Brass Transit. The charity event also hosted silent and live auctions, as well as many raffles, including a $5,000 shopping spree prize at Radiant Fine Jewellers. The Smiles of Innocence Memorial Charity is an organization that supports high-priority programs at the Hospital for Sick Children. To date, it has raised over $2.5 million for the SickKids Foundation.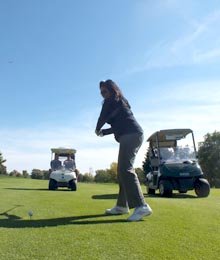 On Sept. 27th, 2012, the hard-working businesswomen of the Brampton Board of Trade tore up the links at Brampton Golf Club for the 12th Annual Ladies on the Links Golf Tournament. The Brampton Board of Trade thanks Dolce Media Group and other proud sponsors for their support of Brampton's business community.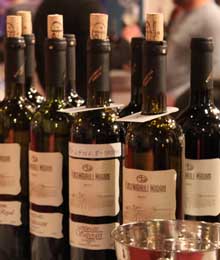 The 18th annual Gourmet Food and Wine Expo took place on Nov. 15 – 17, 2012, at the North Building of the Metro Toronto Convention Centre. Guests had the opportunity to sample gourmet cuisine, as well as an assortment of 1,500 wines, beers and spirits. Expo highlights included an All You Need is Cheese Stage, a Connoisseur's Corner, a Fine Wine Tasting Lounge, a Spiritology Pavilion and tutored tastings. The forthcoming Gourmet Food & Wine Expo will take place on Nov. 14 — 17, 2013 at the Metro Toronto Convention Centre.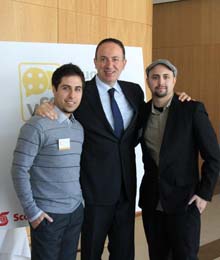 Toronto, Cannes, Vaughan! The magic of the movies hit Vaughan this year when the city announced its first Vaughan Film Festival. Established by local filmmakers Antonio Ienco and Mark Pagliaroli, the VFF will celebrate local and international artists by selecting 20 to 30 short films to screen and crowning the Best Picture, Best Actor, Best Actress and Best Director with Golden Reel Awards.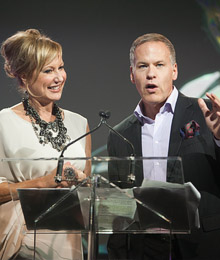 The 3rd Annual Stems of Hope Gala: Heroes Among Us
Over 1,000 guests came out to support Three To Be, a charitable foundation for children with neurological disorders, at the 3rd Annual Stems of Hope Gala: Heroes Among Us. When guests arrived at Kool Haus on Sept. 29, they were immediately transported into the pages of an animated comic-book story, featuring retro decor, live action heroes, sumptuous "super" foods and non-stop entertainment, including incredible performances by the Heroes of Hip Hop.
Anne Mroczkowski and Leslie Roberts of Global Toronto were the hosts for the evening. Honouring the heroic efforts of individuals making a difference in the lives of children, Three To Be's Community Hero Awards were presented by founders Dana and Jared Florence and paralympian Josh Cassidy. The winners included Heather Hamilton for the Families category, Jacob Trossman for the Champions category and Yaffi Ulman-Scheinberg for the Believers category. The $500,000 raised at this year's gala is supporting The Hospital for Sick Children's Stem Cell program, led by the renowned Dr. Freda Miller, as well as Holland Bloorview Kids Rehabilitation Hospital's research in brain-computer interfaces and the March of Dimes Canada Academy of Conductive Education (ACE).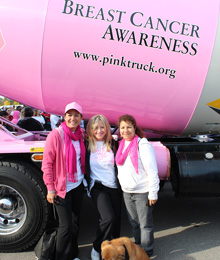 On the last Sunday in September, 62,000 men, women and children joined together at one of 22 run sites in Ontario for the Canadian Breast Cancer Foundation CIBC Run for the Cure. Participants ran for their mothers, grandmothers, daughters, sisters and friends. Their amazing efforts mean that the Canadian Breast Cancer Foundation will continue to invest in relevant and innovative research and continue to support and advocate for the breast cancer community. Together they raised $13.1 million in Ontario and over $30 million nationwide. Next year's run is taking place on Oct. 6, 2013.
Read more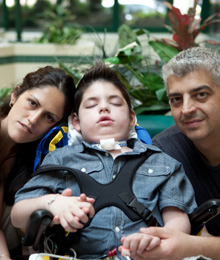 Spending most of his time in a wheelchair with open but unresponsive eyes at the Hospital for Sick Children's Critical Care Unit, Noah Facecchia is not living the life of an average seven-year-old. On the morning of Jan. 9, 2011, tragedy came down on his family as he was rushed to the hospital with persistent and uncontrollable seizures in his brain. The condition, idiopathic refractory status epilepticus, was brought on by an undiagnosed life-threatening disease, leaving Noah's loving family confused and with very few answers. Noah remains unresponsive.
On Oct. 20, 2012, Shoppers Drug Mart at 4000 Highway 7 in Woodbridge, Ont. is hosting a gala in honour of Noah. Fifty per cent of $10 ticket sales will be donated to the family, helping them find a cure and raise money for all of his care-giving needs. Doctors have Read more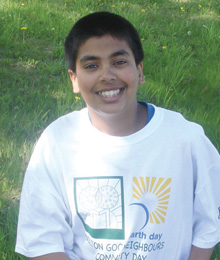 Putting in 1,000 hours of volunteer work may be 25 times the required amount for most high school students, but for 14-year-old Harnoor Gill, offering a helping hand is a pleasure. With a lengthy charity record ranging from environmental causes to welcoming young immigrants to Canada, this young activist from Georgetown, Ont. has gathered a collection of experience and wisdom that exceeds his years. "Sometimes it can be hard," he explains, "but I have my parents to support me. I believe volunteering is just a good thing to do, just reaching out to others."
Though he has a heart for all different forms of charity, Gill is particularly passionate about the environment. He is actively involved in P.O.W.E.R. (Protect Our Water and Environmental Resources), a not-for-profit environmental protection organization. During the 2011 Diwali Festival, he shared his earth-loving ideas through a collection of articles, inspiring others to think innovatively for the sake of our planet's health.
All this extracurricular commitment means an overload of work for this teen. When asked what energizes his philanthropic spirit, Gill says he hopes to motivate other young people to get involved, too. "My overall message to youth is that age is not a barrier," he says. As a volunteer who began his journey at the age of three, selling cookies door-to-door in his native Hong Kong town, Gill has certainly become an inspiration not only for youth, but for all ages.