Neece Electrolysis & Laser Studio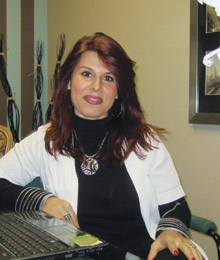 Everyone wants to achieve his or her best self yet, but the challenges of daily life make it hard to keep up with appearances. Neece Electrolysis founder Angela Martino takes her clients from flab to fab in just 45 minutes with a star treatment readily available at her clinic. A firm start to your day begins with VersaSlim, an innovative body reshaping treatment that breaks down fat cells to contour your curves and promote inch loss. While the level of benefit varies within each individual, VersaSlim provides a non-invasive, pain-free option for rapid results in as little as eight sessions.
Following this treatment, Martino shakes things up by incorporating the T-Zone Vibration Machine. This highly effective device complements the body reduction efforts of VersaSlim while increasing metabolism, burning more calories and stimulating the lymphatic system in just 10 minutes. "It's an uplifting experience to come to Neece Electrolysis and leave with not just a toned physique, but a confidence everyone around you can't help but notice." Delivering effective results, Neece Electrolysis has the latest solutions to look and feel your best.

9750 Weston Road, Unit 3 (Located in Younique Med Spa)
Woodbridge, Ont.
www.neece.ca