North American Carmaker Resurgence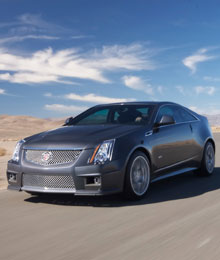 Now that the worst of the recession is behind us and consumer confidence is looking up, automakers are starting to see a recovery trend in their sales. It was widely assumed that Japanese juggernauts Toyota and Honda would be in a ripe position to capture a large chunk of new car buyers when the economy did its turnaround. These two companies have earned a solid "can do no wrong" reputation that is the envy of the industry, with products that essentially sell themselves. At the same time, the American carmakers were in crisis mode, dealing with survivability before filing Chapter 11 bankruptcy.
Fast-forward and the picture is decidedly different, with American-branded companies such as GM, Ford – and recently Chrysler – experiencing a resurrection in sales from a post-bankruptcy recovery period. Ford, as most people already know, was the only American brand that didn't require government bailout. Toyota and Honda, on the other hand, have not bounced back as expected, due to extensive safety-related recalls on Toyota's part, and unpopularly styled new products from Honda. North American sales of Japanese cars may also be slightly affected by the Japan earthquake and tsunami, which forced the closure of some plants that produce Japanese parts and speciality cars.
So, what's driving us back into GM, Ford and Chrysler? These companies are on a launch blitz, with a host of new cars and trucks that are attracting plenty of positive attention from the automotive media and the buying public.
The smallest of the American brands, Chrysler is only now starting to shine with a host of new desirable vehicles: the Dodge Charger, Challenger, Durango, Chrysler 300 and Jeep Grand Cherokee. Adding Fiat will undeniably help in new conquest sales.
The one American carmaker that currently stands out is Ford, with excellent new products in most of the segments in which it competes. Recently making headlines in Ford's broad vehicle lineup is the all-new Ford Explorer. For those of us whose memory goes back about 20 years, it was the Ford Explorer that created the whole mainstream SUV category and almost overnight became a sales sensation and cash cow for Ford. This sales king held the crown for over a decade. Soon a new category of SUVs started gaining popularity, providing car-like attributes, which made the truck-based body-on-frame Explorer feel dated and unpopular.
To capture lost sales and make a huge comeback, Ford's product planners wisely chose to adopt a front-wheel-drive car platform as the basis for the latest Explorer. The all-new 2011 Ford Explorer is stunning for a mainstream SUV, with impressive interior design, quality materials, new state-of-the-art power trains and infotainment systems like MyFord Touch and SYNC. The standout exterior design looks upscale and modern and offers family hauling practicality. Under the hood resides a 290-horsepower 3.5-Litre V-6 engine that either powers the front wheels or all four of them. A new fuel-efficient engine option will be made available shortly in the form of a 237-hp EcoBoost 2.0-L Turbo four-cylinder engine. This will be the first appearance of a four-cylinder engine in the Explorer, and Ford must be anxious to see if the public will gravitate to the smaller, more fuel-friendly engine. The mid-size SUV segment once dominated by standouts like the Toyota Highlander and Honda Pilot is now being humbled by Ford's revived Explorer.
Another carmaker making huge sales gains is GM, with its leaner brand portfolio of Chevrolet, Buick, Cadillac and GMC. The one brand in the group that is seeing a tangible increase in its car sales is Cadillac with its CTS lineup. Cadillac rose to recent popularity, thanks to its Escalade SUV, which was embraced by the Hollywood and MTV crowd. Now, with the revived Cadillac CTS franchise, which includes the stunning CTS Wagon and the all-new Coupe, Cadillac is on the buy-me radar for those looking beyond an Escalade. The CTS lineup also includes the high-performance CTS-V models, which offer overwhelming performance under the hood and world-class handling dynamics that amaze established European brands. It's quite shocking to learn that the CTS-V series, with its 556-hp, supercharged V-8 engine, can go toe-to-toe with a BMW M3, Mercedes C63 AMG and Audi S4. Its angular good looks and "art and science" design language works very well in the sedan, wagon and coupe body styles.
Having been on financial life support just recently, it's reassuring to see that North American brands have made a strong comeback with great new rides.
www.ford.ca
www.gm.ca
www.chryslercanada.ca