Toronto transformed into Hollywood this past September as hundreds of celebrities filled the streets of the largest city in Canada during the 35th annual movie movement Toronto International Film Festival. For 10 star-studded days, Yorkville, King Street West and the downtown core of Toronto exploded with action as enthusiastic crowds gathered around the legendary actors and filmmakers that revealed their latest projects.
At sundown, A-list celebrities scoured the city's hot spots to celebrate their films and mingle with fans. The Roosevelt Room Supper Club was a staple stop for famous film stars like Edward Norton, Robert De Niro, Hayden Christensen, David Schwimmer, Milla Jovovich and a bevy of others who were seen socializing at the sophisticated site.
To kick off the 10 days of TIFF, web portal citylifeTV Read more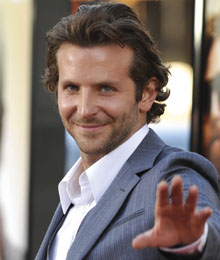 Thanks to recent box office hits like Yes Man, He's Just Not That Into You and The Hangover, Pennsylvania native Bradley Cooper has been upping his way towards the Hollywood A-list.  His magnetic swagger, chiselled good looks and of course, his acting talent, is allowing the American to abandon his status as a supporting actor to bask in the limelight of a leading man.
Bradley Cooper was born on Jan. 5, 1975, in Philadelphia, Pennsylvania, to an Italian-American mother and an Irish-American father. In 1997, having just completed an honours degree in English at Georgetown University, 22-year-old Cooper packed his bags and headed for the city so nice they named it twice.
Upon his arrival in the Big Apple, Cooper, who was stung with the acting bug, enrolled himself at the Actors Studio Drama Read more