N'b Tween Kidz is a world of luxury for your tween. This stylish shop that's geared to girls and boys size seven to junior adult, is quickly becoming the next fashion-forward boutique for modern families.
The unique concept of N'b Tween Kidz has proven successful, with overwhelmingly positive feedback from parents who have trouble getting their kids into stores that feature babyish clothes. The sophisticated décor creates a comfortable and contemporary atmosphere. From crystal chandeliers that illuminate elegant dresses, featuring top lines like Sara Sara, Un Deux Trois, Jessica McClintock and David Charles, to the lavish plum ottoman that provides boys with a relaxing spot to lounge on while choosing their next stylish suit from brands that include Ike Behar, DKNY, Enrico Spago, Michael Kors and Talia. Kids love the freedom of shopping for back-to-school outfits, from trendy fashion houses all Read more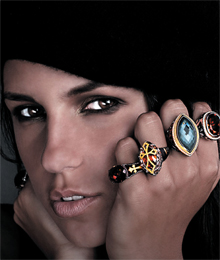 Fashion luxury jewelry is for those with an innate desire for high fashion. They're the modern-day movers and shakers, social butterflies and reputed gift givers who appreciate timeless pieces but are also in tune with trends. Cupido's contemporary interpretation of luxury brings brands like Pandora, Michael Kors, 3H Italia and Hermès to the table. Cupido is now introducing three new lines, ensuring its long list of luxury products never stops growing.
Taken from the Latin word for desire, Cupido stays true to its name. Jeff Karadjian, Cupido's co-founder, swears by featuring products that he is passionate about and that customers long for. As a leader in the jewelry industry, Cupido prides itself on being the first to carry a product. "We are at the beginning of the trends overseas, so that we are the trendsetters in the Canadian marketplace," says Karadjian. Read more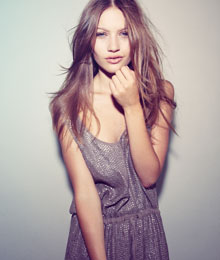 Let fashion take flight as you transform into an untamed icon.
Leatherheads
Emphasizing motocross elements with a two-tone wash that reveals just a hint of colour along the seams makes a leather jacket the pinnacle of urban cool. www.danier.com
Twinkle Star
Frolic up and down the city streets in a flashy sequined sheath. Dressing in some shimmer will not only spice up your spring wardrobe but demand attention while you sparkle under the summer sun. Read more