The Cescolini family basked in yet another successful night, as they joined guests in support of Brandan's Eye Research Fund on Feb. 7, 2009. A cocktail reception and antipasto bar preceded Read more
Gord Martineau doesn't just sit back delivering the news – he's making it. Back to work from a relaxing getaway in the sun, Martineau sits across from me in Citytv's CityNews boardroom, perfectly calm and coiffed and clad in a black blazer and crisp dress shirt. Although he's just a few short hours away from delivering the 6 o'clock news to his faithful viewers, Martineau retains his composure, thanks to his early-morning regime of cycling, weights and martial arts. The 60-year-old also reveals that he has a fourth-degree black belt.
The lively pulse of CityNews trickles through the boardroom's thick double-doors, yet his energy is much more palpable. And this isn't just because of his recent jaunt to sun-drenched Sarasota, Fla., Read more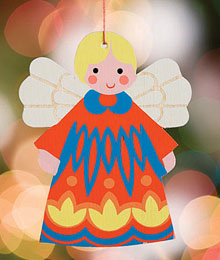 When I was a kid, I remember hearing stories about the greater meaning behind Christmas, and what the spirit of the season is supposed to be about. But in between our frantic shopping and obsessive decorating, we somehow forget the bigger picture. Despite this seasonal spell of unavoidable hype, there are ways to calm our busybody habits and put them to good use.
The power of philanthropy was something I discovered when visiting El Salvador in 2001. Staying at the Hogar del Niño hospital for handicapped and abandoned children, Read more
Over 900 guests attended the black and gold themed Nicky's Dream Gala, which featured a live auction, fine food and wonderful entertainment at the Terrace Banquet Hall on November 21st, 2008. Over $255,000 was raised to support children's health and raise awareness for the Hospital for Sick Children. The event was held in memory of Nickolis Galliano De Luca Jr., who passed away shortly after becoming involved with the SickKids Foundation. www.sickkidsfoundation.com