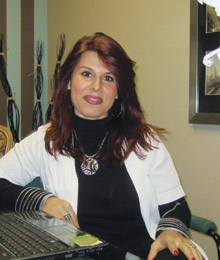 As the summer heat intensifies, so does our desire to look and feel our best. Covering all areas of hair removal and esthetics for over 20 years, Neece Electrolysis founder Angela Martino provides innovative beauty solutions that deliver transformative results. Her newest services include EpilFree, a leading permanent hair reduction treatment that delivers effective results for both men and women. While a combination of natural ingredients work together to effectively inhibit the growth of hair follicles, visible results are experienced after just one session. An alternative depilation procedure, EpilFree gives you the freedom that comes from removing unwanted hair in the summer. "This alternative approach to permanent hair reduction is great for any skin colour and hair types and does not cause skin damage," says Martino, a certified laser technician and licensed electrologist. "While laser and electrolysis Read more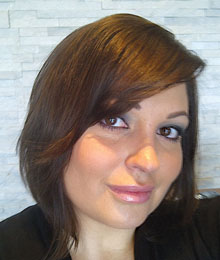 There is no denying that there is something very sexy about smooth, bare skin.
For those of you considering the idea of achieving this, Dina Martins, owner of BodyBare Laser Skin & Wellness, helps to ease any of your apprehensions. "It used to be that unless you had fair skin and dark hair, you risked scarring and pigmentation problems or, at the very least, poor results from laser hair removal. But technology has vastly improved. We can now offer laser hair removal to a broader range of complexions and hair hues," explains Dina Martins, certified medical esthetician.
Laser hair removal is cheaper in the long-run with minimal discomfort. Understanding the process makes all the difference, and after an initial consultation with Dina or one of her Read more
AgeLess Clinic, Becoming Age-Less
Science and art create a natural look at the AgeLess Clinic.
Modern cosmetic plastic surgery isn't just nips and tucks. It takes the creative eye of an artisan to deliver that desired, untreated look. With over 20 years of experience, Joyce M. Palmer, owner and director of the AgeLess Clinic, explains that, "To achieve results that are really natural looking, the plastic surgeon has to be both technically and artistically skilled."
Medical director of the AgeLess Clinic is Dr. Marc DuPéré, a board certified cosmetic plastic surgeon. He brings superb specialized skills and that creative talent to the AgeLess Clinic, which is essential for natural results. "He is considered an elite plastic surgeon," says Palmer, noting that Dr. DuPéré's accolades include graduating as a gold medalist from the McGill School of Medicine, Read more