Rich orange flames dance across a striking African savannah in the continent's heart. Serge Kaptegaine is trapped inside a burning house. The doors are locked, windows bolted shut. The only thing he's certain of is that there is no escape. His fate lies miles away in the hands of the Western world, but no one can hear his cries. He clings to his only hope that someone, somewhere, is calling 911. "This is a small picture or idea that I can give you about the war," says Kaptegaine of his psychological experience in the resource-rich, conflict-ravished Democratic Republic of Congo. "When I'm talking about fire, I'm talking about realities where you are tortured. I am talking about realities where for days you don't even think about war, you don't think about food. The only thing on your mind is 'how am I going to be tomorrow or the next five minutes?'" Murder, rape and young children being used as human shields are ongoing impunities of a crisis that's been deemed Africa's World War. Read more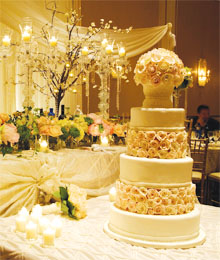 Not many banquet halls are quite like The Venetian, where you can look around and admire huge mosaics and glance up at a ceiling decorated with inspiring paintings and mouldings. The lobbies feature double tiers of gold, off-white and beige. The light reflects on the colours, juxtaposed with those of the mosaics and paintings to create an architectural masterpiece – a hall that not only displays art but is, in itself, a work of art.
The Venetian accommodates a variety of events, cultures and needs. It hosts everything from bachelor parties and showers to sacraments and weddings, including bar and bat mitzvahs and can cater to a wide variety of cuisines including Kosher, European, Chinese and Middle Eastern. Clients can also opt for a more traditional menu. "We pride ourselves on the diverse selection of food and services offered," says owner Joseph Mete. Read more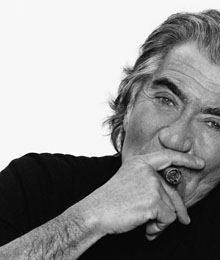 Famous for dressing celebrities such as Jennifer Lopez, Gwyneth Paltrow and Lenny Kravitz, Roberto Cavalli has teamed up with H&M so he can be famous for dressing women and men everywhere!
When you think of Roberto Cavalli you are reminded of his continuous efforts to incorporate animal print or metallic in almost every one of his pieces. Cavalli's limited collection for H&M, featured his favourite pieces throughout the years – and that means a whole lot of gold, zebra and leopard! The collection made its debut Nov. 8, 2007.
In his first collection for H&M, Cavalli created a stunning collection using only three colours: white, black and gold. Not unusual for Cavalli. Read more