If you're hunting for a new home, there's a good chance you'll need a mortgage. But as condo developments continuously break ground across the Greater Toronto Area and the housing market continues to sizzle, prices are touching the sky. So it would stand to reason that finding the right mortgage is a sure-fire way to keep costs manageable. Banks can certainly help, but to find the best value, a mortgage broker is the way to go.
Read more
When it comes to buying or selling your home, choosing the right real estate agent becomes an integral part of the process. While the sale or purchase of your biggest financial asset can be an exciting time, it can also be stressful – especially if someone who is not the right agent for the job is representing you. Here are a few tips to help you find the right agent.
Take the time to interview your candidates. It is important to meet with different agents to determine which one is the right one for the job. This provides the opportunity to ask whom you are considering to hire a number of questions about the services he or she offers. If you are selling, find out how the property is priced, how it will be marketed, and what the fees are. If you are buying, ask the agents you are interviewing how well they know the areas you are interested in and what the process will entail. Read more
No matter what city you live in, being at the top of your profession isn't easy. But for Vivian Risi, broker of record and owner of Royal LePage – Your Community Realty, surpassing standards is what a successful career is all about. With over 650 representatives in ten offices, Risi has built her business from the ground up to become Canada's largest Royal LePage franchise. Accounting for more sales in York Region than any other brokerage, the company is widely known for its landmark services. A model for success, Risi sets the bar in the real estate industry – and it's pretty high.
Second to none, Risi's company is built with a focus on cultivating the very best realtors. The company's in-house Real Estate Academy – a Canadian exclusive – offers ongoing training for novice and veteran agents. "It's essential for success, to stay current on market trends, conditions, regulations and Read more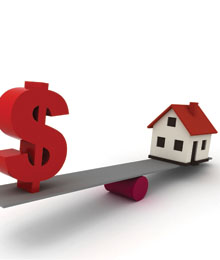 If you've been longing for your dream home, now's the time to turn that reverie into reality. Yes, it's true: lower interest rates, a 10 per cent reduction in home pricing and an abundance of builders' incentives is pushing economic woe aside and providing you with the opportunity to snag a home priced at a modestly lower price tag. "Because of the current market, it is more realistic and much more affordable to own a home. The incredibly low interest rates assist as well," says Lou Grossi, broker and manager of Intercity Realty Inc., Brokerage. "In some ways it will be a slower year … that's for sure. But there will be a lot of opportunities for people," he says optimistically. Read more