Advice on the House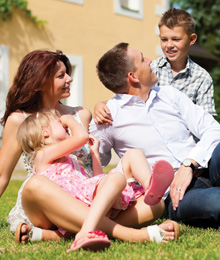 Mortgage broker Cristina Piccirillo of Dominion Lending Centres brings hot topics home.
Q: I am thinking of purchasing a property in Florida. Is pulling equity from my home the right thing to do?
A: The answer to this relies on the circumstance. If, for example, you are thinking of purchasing as a rental income property, then yes, it could be beneficial to pull equity from your home. This will help carry the costs to maintain the property, such as mortgage, property taxes, condo fees (if purchasing a condo), property management, etc. If, on the other hand, you plan on buying a vacation home for pleasure, be mindful of the additional costs to maintain the property, which could run up to $20,000 annually. It's important to think about what your intention is and ensure that you have the money at your disposal to comfortably purchase the property.
Q: I have approximately $40,000 of outside debt and my mortgage is renewing soon. Should I consolidate the debt within my mortgage?
A: I would recommend looking at the interest rates for each debt. If they are significantly higher than your mortgage rate, it could be beneficial to include this in your mortgage. It could save you thousands of dollars in interest and significant savings on your monthly costs.

Q: My mortgage is renewing, should I stay with my current bank?
A: You are in a position of negotiating power. If your bank is not willing to give you the best rate and product, then you have the power to expand your options by shopping around. We can help you do that. By pulling just one credit bureau, we have access to several different lenders and the best rates and products for you. We can lock in the rate 120 days prior to your renewal, and if rates drop during that time frame, you always get the lowest rate. As mortgage brokers, we work for you.
Q: I am getting divorced and my spouse and I own our matrimonial home. How do we determine the split, mortgage, etc.?
A: First, the home will need to be appraised at market value. You can call us for recommendations and referrals. Once appraised, value is determined by subtracting the eventual costs of selling, which include commissions, closing costs and mortgage payout; the figure that results is the equity to be split by both parties. If you choose to stay in the home, you have two options to pay your ex-spouse out: you can refinance your mortgage and withdraw cash, or you can obtain a second mortgage. While you may be qualifying without your spouse's income, child support or alimony may be considered as stable income. In a situation like this, we strongly suggest you seek legal advice, which we'd be happy to refer.

Visit her new location in the heart of Woodbridge for all your mortgage needs: 281 Woodbridge Ave., on the southeast corner of Kipling and Woodbridge avenues.
www.cristinapiccirillo.ca
416.801.8853.