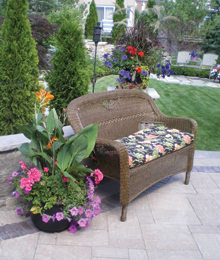 As  the temperatures begin to rise, so too will your desire to enjoy time outdoors. Don't look any further than transforming the garden behind your home the right way.
"People are entertaining outside nowadays, so the outdoor kitchen is being incorporated into a lot of our designs," says Vince Baggetta of Valterra Landscape Contractors Inc.
Enjoying a meal with your family or a get-together with friends in your own yard is made easy with Valterra Landscape Contractors Inc., which strives to create a pristine setting that will leave both clients and their guests impressed.
Some outdoor embellishments Valterra Landscape can add to create a serene sanctuary include eye-catching waterfalls Read more