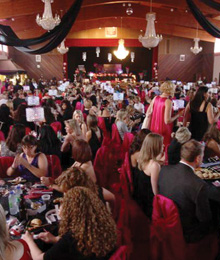 On June 8, 2012, over 500 well-heeled guests were treated to a cabaret-style affair for Stilettos for the Cure in Oshawa, Ont. The fundraising event featured entertainment by Cindy Ashton and drag performers Farra N. Hyte and Savanaugh Davenport. Five hundred pairs of heels were auctioned off to support the Heather Griffith Breast Assessment Centre at Lakeridge Health Oshawa and the Canadian Centre for Abuse Awareness, with nearly $10,000 being raised for each cause. Among the shoes donated were pairs from ET Canada's Cheryl Hickey, Dragons' Den's Arlene Dickinson and eTalk's Tanya Kim.
www.stilettosforthecure.com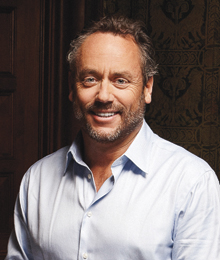 As much as I love the Hollywood classic Risky Business, I'm not sure I want to see a remake where former Dragons' Den star Brett Wilson rocks out in his underwear to Bob Seger's Old Time Rock and Roll. What's that? Wilson's Risky Business is a high-risk, high-reward investment TV show? That sounds more like it.
Based on the British series Beat the Bank, Wilson's latest on-air venture creates opportunities for investors and entrepreneurs alike. An investment-inclined couple is introduced to two opportunities and selects the one they fancy to finance; Wilson backs the other. The two sides then have 30 days to see their prospects flourish or fail.
"Real people show up with their own money," says Wilson, who entertained over 700 business opportunities on Dragons' Den. "We do real follow-ups on real deals in real time and we get Read more