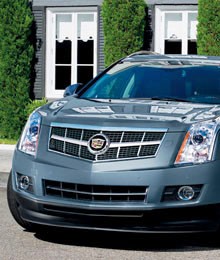 Cadillac's latest entry in the hugely competitive crossover luxury segment is the SRX five-seater crossover SUV. The mid-size luxury SUV segment includes competitors such as the Lexus RX350, Lincoln MKT and Buick Enclave. There's also the smaller Mercedes GLK and Audi Q5 to add to this group. Newly released in 2009, the Cadillac SRX designers thoroughly revised the entire vehicle from its seven-seater predecessor. Heavyset, the overall length has been reduced a parking-lot friendly 4.6 inches.
Continuing Cadillac's art and science design theme among its model lineup, the polarizing SRX crossover SUV gets noticed thanks to its sharp creases and angles that boldly stand out. Hard to miss is the huge chrome grille punctuated by a large oversized Cadillac badge resting between two huge headlights, giving the front-end a look that is unmistakably Cadillac. It looks like the stylists Read more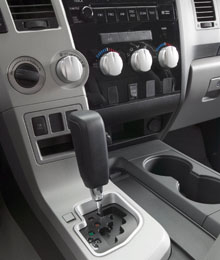 Look back and discover 2007's notable entries from a few auto manufacturers.
The big news from Toyota in early 2007 was the launch of its full-size Tundra pickup that finally made it a legitimate player in the half-ton segment. There was no mistaking it: the gargantuan exterior put the Tundra shoulder-to-shoulder with the established brands in the field, which include the Chevy Silverado, Ford F-150, Dodge Ram and Nissan Titan. Backing up the handsome and butch-like styling is considerable firepower under the hood. How does 381-horsepower from the high-tech 5.7-litre motor that easily shames most high-performance cars through the quarter mile sound? But most impressive is its 10,000-pound towing capability. Read more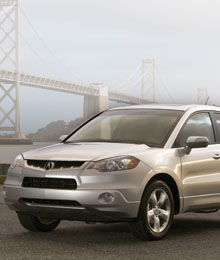 Lately there has been a buzzword circulating around the automotive world – crossover vehicles. What are these crossovers, you ask? Essentially, crossovers are SUVs based on car platforms. These crossovers, when compared to a conventional SUV like a Ford Explorer, offer a lighter weight, car-like ride, handling and performance, better fuel economy and improved interior packaging while still looking tough! The downside is diminished rugged off-road capability and less towing capacity.
Those looking for a compact sporty SUV with a premium nameplate have another choice to look at in the form of the new RDX from Acura. Joining Acura's lineup of vehicles is the compact RDX that is positioned below the larger MDX SUV. When looking at the RDX in person Read more