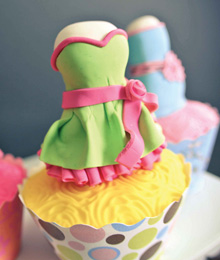 Red velvet, classic vanilla and chocolate are all flavours we're familiar with, but when you venture into one of these boutiques, you'll experience the craze that's hit North America. With a history rooted in the late 18th to early 19th century, the treats aren't new to the sweet scene, but as of late, specialty cupcake shops have been popping up across Toronto and the GTA, prompting competition that has inspired some of the most intriguing of new flavours. From clever options like s'mores and blueberry champagne, we've found Vaughan's most delicious spots to satisfy your cupcake cravings.
We Bake in Heels
A need for change brought two friends together to open We Bake in Heels. With Catherine (Cat) D'Agostino developing recipes, and Adrienne D'Amico handling operations, it's been a match made in cupcake heaven since the shop opened in 2009. "We make Read more
Mixing the two things women love most – chocolate and fashion – a spectacular presentation of couture fashion was unveiled at the runway of The Carlu, November 5th, 2008. Ten outstanding Read more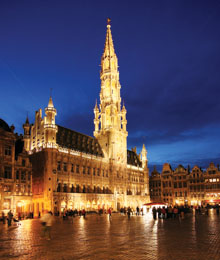 When people decide to head to Europe for a visit, places like Rome, Paris, London and Madrid spring to mind almost immediately. But there is another little jewel in Europe – a place rich in history, culture and beauty. That place is Brussels, Belgium.
The first thing you notice when arriving in Brussels, Belgium is the wildly divergent architecture around you. The striking buildings that have stood for hundreds of years share terrain with wonderfully eccentric Art Nouveau buildings designed by native Belgian architect Victor Horta. The one thing that's consistent about the look of Brussels is its inconsistency. The reason for this is that Belgium has been conquered so many times over the centuries – by the Spanish, the Germans, the French and the English – that the city reflects the diverse looks of all those different cultures. Read more