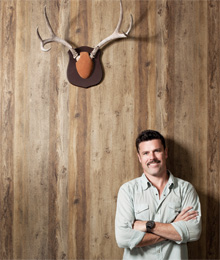 What do you think of when you see a moustache? One hundred moustaches? How about 250,000 moustaches? Well, it's that time of year again when Movember is upon us and, in addition to growing a moustache, it's when we focus on men's health, a time for public and private conversations on the health risks men face. It's also a reminder to schedule your annual physical.
The dreaded annual checkup. It's something a lot of guys think about but often don't make the time to do it. Getting an annual check and preventative screening tests are among the most important things you can do to stay healthy.
Read more
Lights, camera, action! Joining Canadian supermodel Coco Rocha, 20 elite models marched down the runway to support childhood cancer research. Prior to the remarkable show and silent auction, held for the Sears National Kids Cancer Ride, 36 riders dedicated to cycling rode across Canada to raise money and awareness for cancer. You'll be delighted to know that over $20,000 was raised to fight childhood cancer. www.searsnationalkidscancerride.com
PHOTO: 11-year old Erika Campbell, starter of the event, Canadian supermodel Coco Rocha and the MC, Robyn from B101 in Barrie.