Mary Aitken's Verity Club — A Social Revolution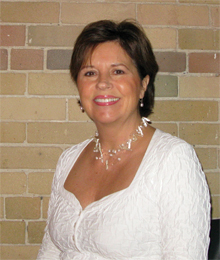 Within the raw brick walls of a historic Queen Street East building exists a colourful collage of refined women who are laying the foundations for the future. Verity Club is the realization of one business veteran's vision of a forward-thinking female community. With a direct aim of addressing the dismally small number of women in senior management positions, Mary Aitken founded a social environment that forges female friendships and business relationships.
Aitken's storied past helped pave the way for Verity. As a former top-tier investment analyst and successful entrepreneur, Aitken often found herself at all-male roundtables. "Most of the industries that I'd been involved in were male-dominated, especially at the senior level, and I thought 'this is just wrong,'" she says. Aitken was aware that companies in which women held senior positions had enhanced fiscal performance, so she began questioning the gender discrepancies. "In my view, what was missing was the mentoring and networking that is made less available to women. That led me to thinking, there should be a place where women can go to form these informal networks that lead to business development and information exchange in a supportive environment."
Aitken's determined efforts to create a community where flourishing women come together to share ideas and perpetuate peace is one of her biggest feats. Established in 2004, Verity was meticulously planned, flawlessly produced and is continually evolving. "When you walk through the doors of Verity, everything gets stripped away – it doesn't matter what your business card says, how old you are, where you're from or where you're going – we are all just members of this magnificent community," says Tonie Chaltas, CIO of the respected PR firm Hill and Knowlton.
Within the spacious confines of Verity's luxurious 55,000 sq. ft. headquarters are stunning meeting rooms and lounge areas, an advanced fitness centre, luxurious lodgings, a full-service spa, a convenient flower shop and Toronto's distinguished George Restaurant. "The club is all about saving time for women and creating a sanctuary where they are able to give themselves something back," says Aitken, who, as a businesswoman and mother of six boys, knows a thing or two about the value of time. "There are, of course, also the clubs within the club, like the wine club, book club, investment club, chess club and even Scrabble club," she adds.
Verity also offers support groups for divorced women, women in transition, mothers, kids, and more. MasterMIND is a unique program that matches career-minded women to discuss business challenges and develop solutions. "It's like having your own personal advisory board. It has been one of the most rewarding and valuable career development programs I have ever participated in," says Chaltas.
"What brings these women together is like-mindedness. They want more out of life, they want to learn more, they want to be enriched." – Mary Aitken
Lauded by Profit Magazine as one of Canada's fastest growing companies, Verity's membership consists of hundreds of strong-minded women. "They're the most diverse and dynamic women you can meet. From artists to broadcasters to investment bankers, doctors, entrepreneurs, it's all ages and all backgrounds," says Aitken, who was recognized as one of Canada's Top Women Entrepreneurs by Profit. "What brings these women together is like-mindedness. They want more out of life, they want to learn more, they want to be enriched," she adds.
Many of these women are not only standouts in their professional lives but also in their personal communities. Several of them are privileged today because they were able to overcome personal setbacks in the past. Verity members use their success as a platform to help those who are disadvantaged. "Our support of the Salvation Army in Regent Park has provided opportunities for young girls to discover their potential through the Verity Girls Club," says Verity member and CEO of ORENDA, Peggie Pelosi. The Girls Club provides mentorship to disadvantaged youth. "It's all about building self-esteem, which is the most important thing for these girls going forward. If they believe that anything is possible, then they can reach higher and set their goals accordingly," says Aitken. One of the ways they achieve this is by taking the girls to some of the members' professional work environments and highlight their future potential. Verity opens the doors of George Restaurant each Christmas to the residents of Regent Park for a communal feast.
One might wonder how a mother of six, who had never actively participated in a club before, could create such a large and fast-growing all-female club. But Aitken had a vision that exceeded anyone's preconceived notions. "I've never really focused on stereotypes. I just get on with what I have to do and I do it. I wanted to make an impact and a contribution, and this is my way of giving back to the women who are generations behind me."
www.verity.ca
416.368.6006