Book Review — Pleasant Page Turners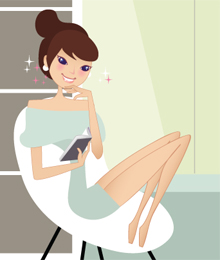 The Seedlings: My First Puzzle Book | By Phidal Publishing
This innovative book will have your little ones entertained for hours. With fun puzzles accompanied by endearing anecdotes on every page, kids will come back to this entertaining book until they have mastered all of the puzzles. Perfect for little hands and growing minds.
Healthy Sun: Healing with Sunshine and the Myths about Skin Cancer | By Casey Adams, Ph.D.
After centuries of worshipping the sun for its life-giving, therapeutic properties, we now see the sun as a cancer-inducing menace to our health. Dr. Adams delves into this hot topic, analyzing the latest studies and revealing some of the sun's more mysterious effects, including biomagnetism, light, colour and rhythmicity.
Spectacular Homes of Toronto | Published by Brian G. Carabet & John A. Shand
If you are searching for ideas to liven up or recreate the look of your home, look no further than the pages of Spectacular Homes of Toronto. This book is packed with an abundance of glamorous interiors and the names of designers and companies who helped envisage their looks. www.panache.com
Tropical Homes of the Eastern Caribbean | By Derek Galon and Margaret Gajek
Be inspired by the vibrant exotic homes that dance upon the glossy pages of this gorgeous coffee table book. Brimming with colourful homes across the Caribbean, this book combines stunning photography with gallant architecture to ignite your own décor ideas.
Canyon Ranch: Nourish | By Scott Uehlein and Canyon Ranch
Scott Uehlein, corporate chef of the celebrated health resort Canyon Ranch, has collected the most wholesome, delicious dishes of his career to create this rather mouth-watering collaboration. Categorized by food group, these recipes promise to please the senses and nourish the soul.