Sweet and stylish summer offerings from across the municipality
We LOVE Cappuccino
Warm your heart with the rich blends of Ionia … il Caffè and fall in love with coffee all over again.  www.alfacappuccino.ca
We Scream for Ice Cream
Renowned for its cakes, pastries and breads, St. Phillips Bakery also scoops out soft and creamy ice cream for a refreshing mouthful. www.stphillipsbakery.com
Hitting the Jackpot
Light and breezy, this flowing white top is a soft contrast to the vivid pink of these casual shorts from Jackpot. Read more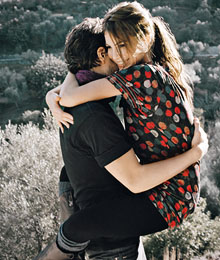 Image 1
My boyfriend surprised me with a picnic on top of this beautiful mountain with a stunning view. It was the perfect day to wear my Jackpot polk-a-dot top, black tights and leg warmers with all the walking we did.
Image 2
Escada Bright Red Boots Heightened by its extra-long leg line, these pointy toe stunners will take your outfit to the next level. Read more
She is a modern urban woman who wants it all – and knows how to get it. She seeks clothes that help express her individuality and sense of style. More and more, today's busy lifestyles demand a brand that fits every occasion, offering a stylish blend of quality and versatility. She chooses InWear for her spring fling. InWear merges cosmopolitan life, fresh personalities and feminine sensuality in the new Spring 2005 collection, adding chic international vibes and an urban twist to a strong, elegant collection that brings out the natural beauty in every woman.
Main image: The pinstripe suit is a must. A masculine cut with wide legs combined with an ultra-feminine top makes the look just right for summer. Read more