Seasonal Allergies: Natural Treatments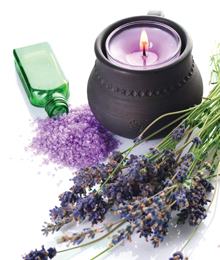 The splendour of spring that most of us look forward to all year is finally here. However, for many Canadians, the upcoming seasons bring unwanted symptoms of sneezing, itchy watery eyes and runny noses.
Many allergy sufferers resort to treating their symptoms with over-the-counter or prescription medications. While these medications may address and relieve symptoms temporarily, many of them can lead to undesirable side effects and sometimes even worsen certain symptoms with prolonged use.
If you have suffered from allergies chronically, adding some natural therapies to your arsenal may prove to be helpful. It is wise to see a naturopathic doctor to identify, address and treat your allergies, as well as to ascertain any potential interactions with other medications.
The Food Connection
Identifying food allergens and removing them from your diet will go a long way to modulating your immune response towards common environmental allergens. As an example, it is not unusual for an individual who is allergic to birch to also have intolerances to apples, celery and some nuts.
Dairy, wheat, corn and soy are common allergens that are mucus-producing and can trigger or amplify allergy symptoms.
Foods and supplements containing plant sterols and antioxidants are also important to quell allergy symptoms. Quercetin is one such substance that is abundant in red wine, grapefruit, onions, and apples. It is available in supplement form and acts directly to inhibit histamine release.

Botanical Boosters
A variety of herbs and herbal formulas have been shown to be effective against symptoms by inhibiting mast cells from releasing histamine, decreasing inflammation, soothing mucus membranes and essentially enhancing immune function. Among these are herbs such as chamomile, stinging nettle, butterbur and eyebright (euphrasia).
Homeopathic Helpers
Other natural therapies involve the use of acupuncture, nasal flushing and major dietary and lifestyle modifications. With the help of your health-care provider or naturopathic doctor, you can "stick it to your allergies" this spring and summer and make the most of the outdoors!
HealthWise Wellness & Rehab Centre
Dr. Faryal Luhar, Doctor of Naturopathic Medicine
4250 Weston Road, Suite 101, Toronto, Ont. 416.742.7246 www.healthwisecentre.ca