Another Rough Ride for Maple Leafs Fans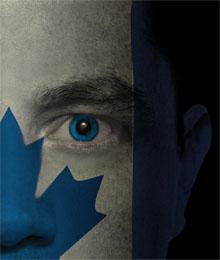 Since the National Hockey League (NHL) lockout in 2004-05, Toronto Maple Leafs fans have had it rough. With horrendous season records, consistently missing the playoffs and a franchise associated with the league's worst, patience is wearing thin. After acquiring team-building wiz Brian Burke, the Leafs hope to get its beloved franchise back on track, but is this the year?
Although they began with a bang, the Leafs have caught a recent snag, posting a meagre 2-6-2 record in their last 10 games, slowly sliding back down to an all-too-familiar and unsettling position. Currently the Leafs sit last in the division, and 12th in the Eastern Conference. With 12 members of its roster 25 years old or younger, maturity appears to be a factor.
"The biggest problem they have on the ice right now is their lack of experience and their lack of depth up the middle," comments TSN Hockey Insider Darren Dreger. "They've signed, from unrestricted free agency, young players that they believe will fit into the greater dynamic of the Leafs. Whether or not that materializes is anyone's guess."
Well, Brian Burke sure hopes it does. On Nov. 29, 2008, Burke was named president and general manager of the Leafs in the hopes of working his magic on the wilting organization. Burke has made a name for himself as a gifted manager, helping to revitalize the Vancouver Canucks by signing elite players such as brothers Daniel and Henrik Sedin, as well as adding the final pieces to the puzzle with the Anaheim Ducks, winning the Stanley Cup in 2006-07.
Wasting no time, Burke sought out some much-needed grit for the Leaf's ailing roster. After trading Boston its first-round draft pick – consequently, Tyler Seguin – for right-winger Phil Kessel, Burke continued making several aggressive moves. In early 2009, Burke acquired newly named captain Dion Phaneuf in a multi-player swing with the Calgary Flames, also picking up defenceman Keith Aulie and left-winger Fredrik Sjöström in the move. Phaneuf recently suffered a leg laceration to his left thigh after becoming entangled with Ottawa Senator Peter Regin. The gash required surgery and Phaneuf is out for four to six weeks.
"They may find a way to be in the mix, but I still see them on the outside looking in." – TSN Hockey Insider Darren Dreger
Burke also packed more muscle to the blue line by signing defenceman Francois Beauchemin and Brett Lebda, while grabbing some young offensive power in right-winger Colby Armstrong, left-winger Clarke MacArthur and right-winger Kris Versteeg. Armstrong has been missing from the lineup after a tendon popped in his hand during a freak injury against the Florida Panthers last month. He is expected to return soon.
"We've seen the signs already that this can be a very entertaining team, and a team that can surprise you with [its] ability to score goals. But there's a lot of pressure on those young guys," says Dreger.
It's no secret that over the last few seasons the Leafs have suffered between the pipes. In hopes of solving its goaltending woes, Burke moved goaltender Vesa Toskala and left-winger Jason Blake to Anaheim for net-minder J.S. Giguère, as well as signing possible future-starter Jonas Gustavsson. Despite the team's poor record, both tenders have recorded fairly solid numbers. Giguère is currently out one to two weeks with a groin strain, further adding to the Leafs's recent string of injuries.
"When Giguère was brought in he was brought in for two reasons. Number 1, he was brought in to be the starting goaltender for the Maple Leafs: they needed stability in that position, and Toronto believes he still has enough gas in the tank, and the evidence is there to support that," explains Dreger. "Although he feels the push from Gustavsson, he also realizes he's there, and in a small way, to mentor Gustavsson into the goaltender that he can be in the future."
Significant moves have been made, but the Leafs are still in a rebuilding phase. It's not easy for so many new players to instantly meld into a coherent squad, and having such high expectations may be unreasonable this early in its evolution. Although they have struggled as of late, the Leafs have what it takes to be a threat. "They may find a way to be in the mix, but I still see them on the outside looking in," concludes Dreger.