Salon Shyne: By Claudia's Esthetics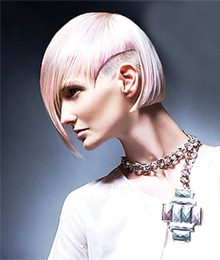 Some of the best businesses begin in the daydreams of passionate people who are crazy about their craft. After years of diligent work, esthetician Claudia Bruno took her heart's desires and opened up Salon Shyne by Claudia's Esthetics in the centre of Vaughan. "I've been in the business for 12 years," beams Claudia. "I set goals for myself and now I have Salon Shyne by Claudia's Esthetics."
Claudia's aspirations became a reality in early June of this year when she proudly cut the ribbon for her full-service salon that has been successfully catering to the needs of the community. Claudia aimed to establish a place that reached outside the realms of your typical hairdresser or esthetics bar. Understanding that her clients' lives are busy enough as it is, she created a place where people can get pampered. Offering a wide range of hair and esthetic services, customers don't have to waste time and money travelling to different locations – they can get the work done in just one evening.
While the warm colours and décor of the salon make you feel as if you're at home, the staff sets a casual, comfortable mood. Offering an array of services such as manicures, pedicures, facials, waxing, makeup and hair, Salon Shyne by Claudia's Esthetics offers something for everyone. Recognized for their superb bridal work, their experienced hairstylists will truly make you shine on your special day.
Claudia takes pride in helping her customers improve their confidence and feel their best from the inside out. Her favourite part of owning Salon Shyne by Claudia's  Esthetics is "making people happy and making people feel beautiful. It's a personal touch that no one else can give you except through these types of services." It's no surprise that this newly opened salon is already a shining star in Vaughan. From your hair colour straight down to your cuticles, Salon Shyne by Claudia's Esthetics has a service for everyone under the sun.
905.264.7806
129 Rowntree Dairy Rd. Unit #20, Woodbridge, Ont.