Heatwave Event: SickKids Foundation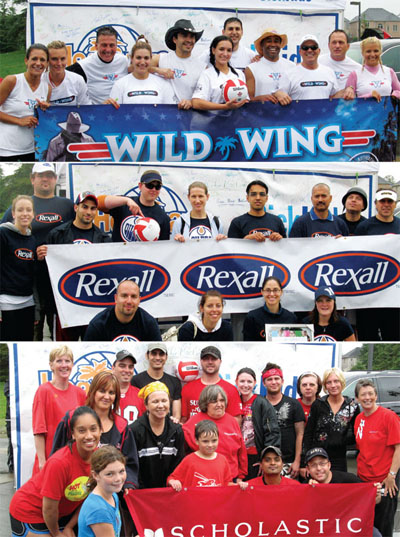 "The children at SickKids who are fighting cancer are true heroes," says Rosanne O'Neil. On June 20th, 2009, sponsors and volunteers joined O'Neil as they dodged and dove into the summer sand for the Heatwave Beach Volleyball tournament in support of the Hospital for Sick Children. Despite the uncooperative weather, the drizzling rain did not stop these kind-hearted athletes from contributing to the cause. Raising over $1 million in the last five years, the SickKids Foundation continues its tradition of summer beach fun for the cause.
www.heatwaveevents.com
TOP: Sponsors of Wildwing proudly hold up their banner to support the Heatwave York Region for SickKids.
MID: Sponsors from the Katz Group Canada Inc. proudly present their banner for support of SickKids.
LEFT: Scholastic Canada Ltd. sponsors count themselves in the Heatwave Event as one of the main sponsors.