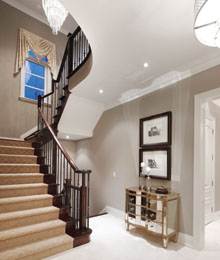 Resting in glorious country settings, an emerging neighbourhood gives way to elegant estate living. Drawing on architectural grandeur and exquisite amenities, the manors of Regency Estates incorporate luxurious achievement with the finest quality materials. An impressive feat developed by builder-extraordinaire Ami Tamam of Beaverhall Homes, Regency Estates boasts an inimitable collection of 34 customized manors built to surpass every shade and gradation of perfection.
Recognizing the hardship of finding the perfect home, Risi guarantees that Regency Estates delivers fine estate living in a coveted community. "The workmanship and care given to Beaverhall Homes' Regency Estates is like getting your custom-built home without the stress." Read more

On Nov. 3, 2010, the Vaughan Chamber of Commerce held its first Women to Women event. A crowd of over 200 businesswomen attended the phenomenal event, to hear from a panel of successful female Read more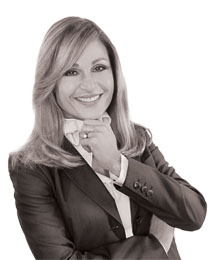 The ratification of an agreement between Canadian Real Estate Association (CREA) and the Federal Competition Bureau on Oct. 24, 2010, has the public, media, and members of real estate speculating on the impact this agreement will have on the real estate industry.
For an agreed fee and with the aid of a realtor, a homeowner now has the opportunity to post his or her property on the Multiple Listing Service (MLS), a member-based database that manages 90 per cent of Canada's residential housing market. At a glance, this appears to be empowering for a homeowner. "When one carefully investigates the process, it is clear that homeowners need to approach this with caution," says Vivian Risi, Broker of Record and Founder of Royal LePage – Your Community Realty.
Risi sheds an interesting perspective on this issue Read more
On June 28th, 2010, Royal LePage – Your Community Realty held its third annual Golf Tournament in support of the Yellow Brick House and the Royal LePage Shelter Foundation. The day was a resounding success, as over $30,000 was raised for charity at Eagle's Nest Golf Club in Vaughan. The premier sponsor was Shapiro & Cho Solicitors, who sponsored the event for the third consecutive year. The day was fantastic with great weather and was enjoyed by all. Thanks to the great staff at Eagle's Nest, the golfers and all of the generous Read more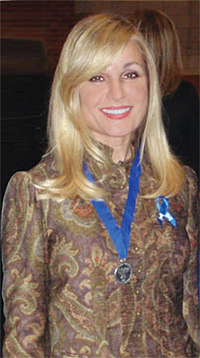 On Nov. 26th, 2009, Vivian Risi of Royal LePage – Your Community Realty, was honoured by the YMCA with the 2009 Peace Medallion for her exceptional community contributions in the form of her long-term dedication and support to the Yellow Brick House. Each year, Peace Medallions are awarded to recipients who are recognized as outstanding leaders within their communities. Read more
We've scoured the city, chatted with prominent people and examined the evidence, all in our attempt to unearth the source of Vaughan's allure. This is what we found.
Green Initiatives
With numerous green initiatives in place such as the Greening Vaughan program and an impressive 740 hectares of parks and acres of land ensured by the Woodlot Protection Strategy, Vaughan is committed to painting the city green. "The woodlots that you see that are speckled through our subdivisions are going to be there through perpetuity. Vaughan is one of the first municipalities in the province of Ontario to do this," says Vaughan Mayor Linda Jackson. Read more
No matter what city you live in, being at the top of your profession isn't easy. But for Vivian Risi, broker of record and owner of Royal LePage – Your Community Realty, surpassing standards is what a successful career is all about. With over 650 representatives in ten offices, Risi has built her business from the ground up to become Canada's largest Royal LePage franchise. Accounting for more sales in York Region than any other brokerage, the company is widely known for its landmark services. A model for success, Risi sets the bar in the real estate industry – and it's pretty high.
Second to none, Risi's company is built with a focus on cultivating the very best realtors. The company's in-house Real Estate Academy – a Canadian exclusive – offers ongoing training for novice and veteran agents. "It's essential for success, to stay current on market trends, conditions, regulations and Read more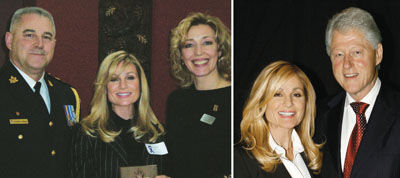 Vivian Risi, President and Broker of Record for Royal LePage – Your Community Realty, has been appointed Capital Campaign Chair for Yellow Brick House Second Shelter location. Last year, she and her company raised and donated over $70,000 and is now focused on a campaign mandate of Read more