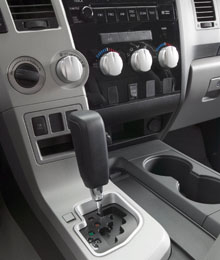 Look back and discover 2007's notable entries from a few auto manufacturers.
The big news from Toyota in early 2007 was the launch of its full-size Tundra pickup that finally made it a legitimate player in the half-ton segment. There was no mistaking it: the gargantuan exterior put the Tundra shoulder-to-shoulder with the established brands in the field, which include the Chevy Silverado, Ford F-150, Dodge Ram and Nissan Titan. Backing up the handsome and butch-like styling is considerable firepower under the hood. How does 381-horsepower from the high-tech 5.7-litre motor that easily shames most high-performance cars through the quarter mile sound? But most impressive is its 10,000-pound towing capability. Read more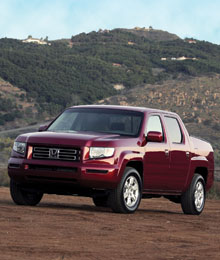 Pickups have been around since the dawn of time and not much has changed from the basic format of a ladder-frame, rear leaf spring suspension and a big old box in the back. Being the innovative company that it is, Honda is challenging the basic pickup architecture with its new, highly innovative Ridgeline. This is the first-ever midsize pickup from the good folks at Honda. Unlike pickup trucks from other manufacturers, the Ridgeline is only offered in one body style and engine size.
Traditional pickups are built on sturdy ladder-frames while the Ridgeline's unibody is integrally welded to the frame rails. This structure layout makes for a highly rigid vehicle. Read more