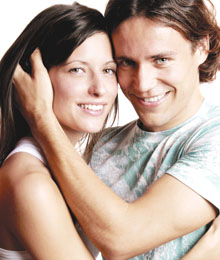 Your Connection to Some of the City's Top Health Professionals!
Dr. Patricia Iannucci: A Little Smile Goes a Long Way
For many, a trip to the dentist conjures up feelings of fear and anxiety. But there's no need to worry. Gentle new technology and a friendly, capable staff can make visiting the dentist a walk in the park. And here's a plus: oral health is associated with longevity and increased self-esteem.
"A beautiful smile is welcoming; it disarms people," says Dr. Patricia Iannucci, a dentist at Vaughan's Pine Seven Dental Centre. "Some of my clients are self-conscious about their teeth when they come to see me, and try their hardest not to smile, so I really think that a great smile can do volumes for one's confidence." Read more