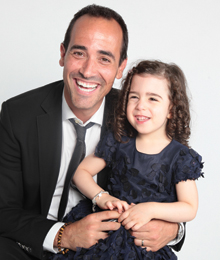 It's one of those dog days of summer, when humidity is hard to deal with and precipitation doesn't help your case, that celebrity chef David Rocco arrives at a Toronto studio. He's breathless and clammy after having had to circumnavigate a tricky maze of staircase and hallway before reaching his intended destination.
Slightly dishevelled but intact from his journey, Rocco reminds us that sometimes life isn't all apple pie and sunshine – even if others wistfully think you're living the sweet life uninterrupted. "Are you kidding? Yesterday, on my birthday, I had one of the toughest days at work – we're doing a new series – and there were some issues that came up. I have a business, a production company, and like any entrepreneur or business person, you have challenges," says the eponymous host and producer of David Rocco's Dolce Vita. "Nothing's easy. The harder you work, the luckier you Read more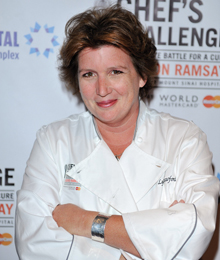 When six culinary masters enter a kitchen arena – cooking utensils at the ready – leading a team of amateurs into gruelling cooking combat, who will walk out the winner? Why, Mount Sinai Hospital, of course.
That's because these cuisine-creating warriors won't be taking up arms against each other, but instead, will be turning their blades towards cancer at the second Chef's Challenge. Six iconic Food Network celebrity chefs will gather at the Metro Toronto Convention Centre on Nov. 26, 2011, to whip up food and funds, all in support of breast and ovarian cancer research at Mount Sinai.
"I feel I have the responsibility to get involved in my community," says David Rocco, host of David Rocco's Dolce Vita, and one of six celebrity chefs competing in the Chef's Challenge. Read more