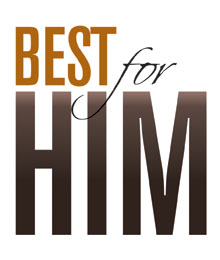 With the days getting shorter and the weather cooling down, warm your spirit with these distinctive, covetable items. Read more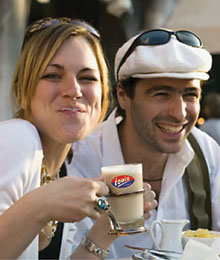 Do you recall when you enjoyed your first sip of coffee? Chances are your intense love affair with caffeine is still going strong, as you yearn for its rich aroma each morning. "It must be of a sweet taste – not bitter – and it must have a few centimetres of froth or schiuma, as we call it. And when you pour the sugar into the coffee, it should be allowed to sit for a few seconds. It is an art. No doubt about it," says Ross Cammalleri, owner and general manager of Alfa Cappuccino. This, his sharp, impassioned and tempting description of the ideal espresso, sends the java-obsessed on frenzied coffee runs.
Alfa Cappuccino is an importing mecca: an impressive 20,000 sq. ft. of espresso machines, coffee makers, whole coffee beans, coffee grinders and restaurant equipment and accessories. Ross, along with his brother Sam, began Alfa Cappuccino in 1986. "This coming October it will be 23 years," explains Ross. Read more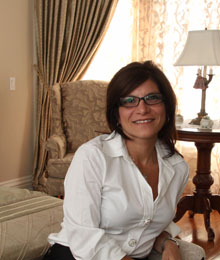 Windows that speak for themselves.
With each stitch and sew, perfection is at its best in the hands of Anna Maria. As a skilled seamstress and accomplished designer, Anna Maria applies her love of fashion to dress your home in haute couture designs. "Drapery brings elegance and style to a space. Essentially, window dressings complete a room while establishing its ambience," says Anna Maria.
With years of experience under her belt, Anna Maria delivers luxurious and unique window designs that work harmoniously with her clients' lifestyles. As a graduate of Toronto's George Brown College's Creative Fashion Design program, Anna Maria infuses refined style and sartorial elegance into all of her work. "My love of fashion carries over to my drapery – it's a Read more
The Brazilian açai berry has more antioxidants than any other fruit or vegetable. It is also the main ingredient in MonaVie, a juice that delivers the utmost in health benefits to its consumers. MonaVie is infused with 19 of the most healthy and delicious fruits, which help to promote a healthy immune system, is a great source of vitamins, and has the highest content of antioxidants that help to destroy human cancer cells. Drink MonaVie daily to get the nutrients you need to live a healthy life. www.monavie.com or contact Val Cappelli at The Big Cannoli, 905.850.6699.